Enter for a chance to win a NurseGrid + Wanderly swag box! All you have to do to enter is: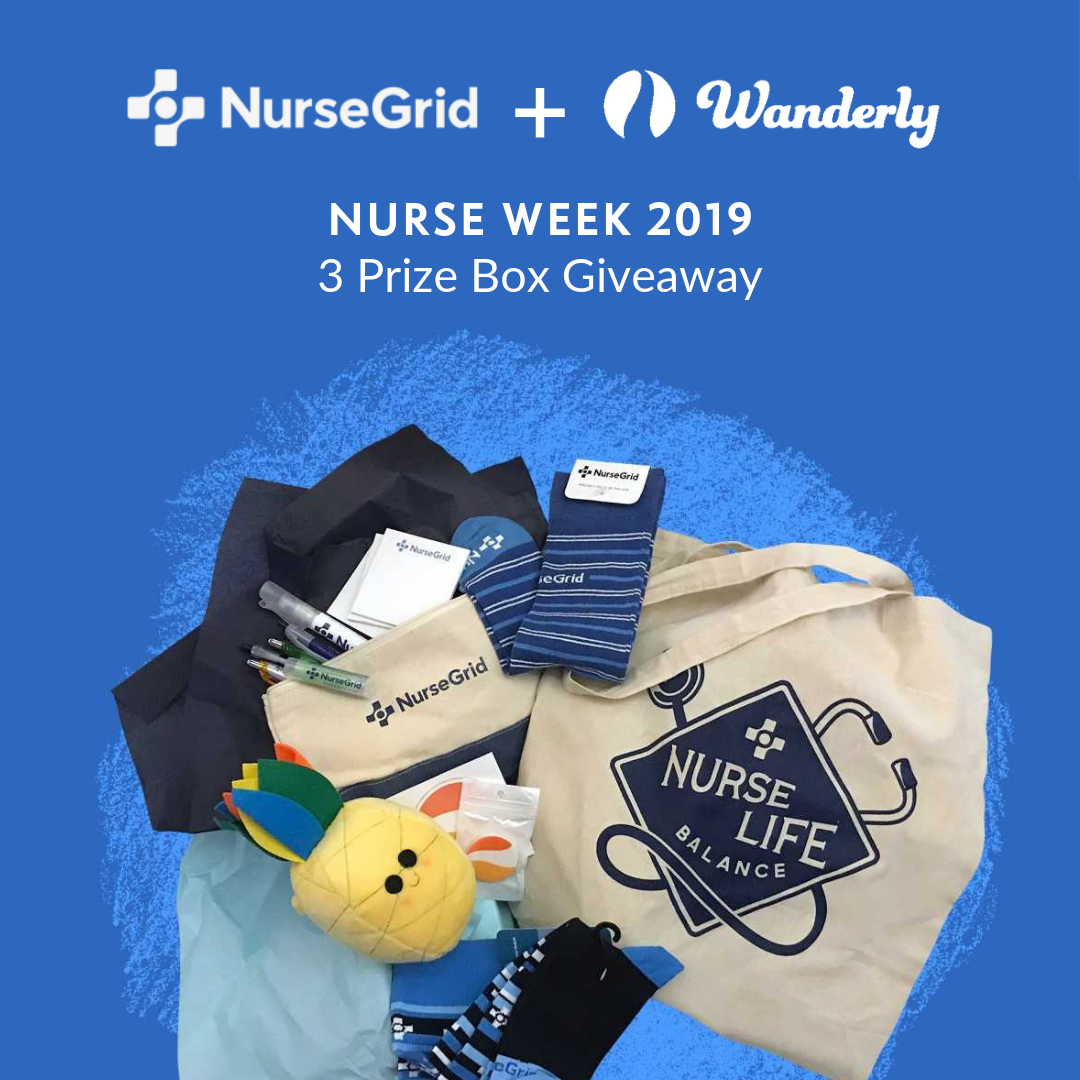 Also! Sign up for Wanderly for the chance to win $100 dollars!
Here at Wanderly, we value the hard work and dedication nurses bring to the healthcare industry, especially travel nurses! To kick of Nurse's Week, we took some time to talk to agencies, recruiters, and others to hear their favorite and most appreciated thing about nurses. See below:
"Nurses are the backbone of our society. From the moment we're born to the day we die. I couldn't think of any industry to send a bigger thank you too." – Debbie Singer, Cherokee Uniforms
"Nurses put the CARE in HealthCARE." – Arjie Grover, 24 Hour Medical Staffing
"I appreciate all my travelers and nurses in general for all the hard work they put in making our world a better place, they are the light to so many that are in the dark!" –Zak Khalil, Recruiter, KPG Healthcare
"We love and appreciate, more than anything, the hearts and souls of our Nurses: how they selflessly put everyone else above themselves, making our Nurses, the best people in the world!!" –GreenLeaf Travel Nurse Staffing Agency
"I appreciate that the travelers are able to provide care that we can't… making our partnership a perfect fit!" –Anthony Wayne, Recruiter, Elite Medical Staffing
"I appreciate my nurses because they are sometimes doing the work that no one wants to do! –Alexis Dunbar, Recruiter – TotalMed
We love hearing from our community and hope this is the best Nurse's Week for you all– filled with fun, rest, and new opportunities. Tune in with us on Instagram because we have a lot of fun things coming up that you won't want to miss out on! Stay tuned!