Whether we like it or not, winter is coming and we have the top winter locations for travel nurses. For travel nurses, winter locations can be a top time to try out a new city or setting in a location perfect for you. Whether you are a snowbird trying to escape the cold temperatures or can't wait to break out your cozy sweaters and scarves and curl up by the fire, Wanderly has the placement for you. Using our Search tool, travel nurses can filter opportunities by location, specialty salary and more. Here's a look at some of our favorite spots to spend the winter during your next travel nursing contract.
Some Like it Hot: Top Warm Winter Locations for Travel Nurses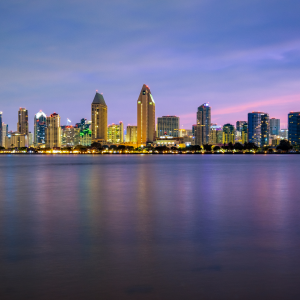 San Diego, CA
Our first top winter location for travel nurses is San Diego. Known for its year-round consistently good weather and miles of coastline, if you're looking for a super active and outdoor paradise in the winter months, look no further than the crown jewel of southern California, San Diego. San Diego has it all: beaches, culture, history, and an Amtrack line that can take you up along the California coast. More manageable than the hustle and bustle of L.A., San Diego is perfect sized city to explore in just three months during your travel nurse placement.
Miami, FL
A classic "snowbird" destination, Miami is a world class destination for anyone looking to escape the cold weather. As a travel nurse, you can choose from any of the world-class healthcare facilities in Miami, and when you're not on the clock you can enjoy the vibrant nightlife, art, music, and food the city has to offer.
New Orleans, LA
Winter doesn't feel so hard in the Big Easy. Many think that Mardi Gras only happens in February, but the Mardi Gras season actually kicks off January 6th, meaning that the winter is full of festivities, parades, and of course the classic king cake pastry. The Crescent City is the perfect place to work hard during your shifts and play hard during your off time. That is the New Orleans way. Louisiana offers a unique culture and laissez-faire approach to life where quality comes before everything else.
Austin, TX
Keep it weird with a travel nurse placement in Austin, TX. Spend three months living in one of the hippest cities in America. Austin has something for everyone! Explore the beautiful hiking trails along the Greenbelt or take your day off to relax and soak up the bright Texas sun in Zilker Park. Enjoy the bustling nightlife on 6th street and the flavorful TexMex cuisine. If nothing else, the three months of breakfast tacos will have you wishing your travel nurse placement was longer.
Curl Up and Get Cozy: Top Cold Winter Locations for Travel Nurses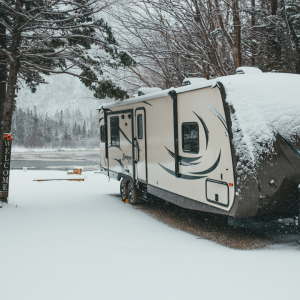 Boston, MA
Our first top cold winter location for travel nurses is Boston. Follow the fall foliage up the coast and spend the winter in snowy Boston. Boasting several esteemed university medical systems, Boston is a magnet for great talent and brilliant minds, a travel nurse will feel right at home here. Boston is a city with a rich, diverse culture and a history that runs deep. Whether you're following the historic Liberty Trail or taking a tour through Little Italy or planning a weekend getaway to Martha's Vineyard, Boston is a good place for every travel nurse to belong.
Portland, ME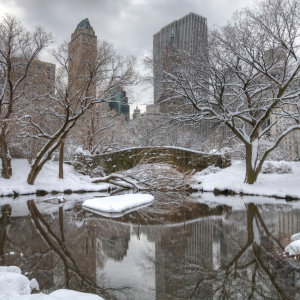 Looking for a hip city that is up and coming? Spend a few months on a travel nursing assignment in Portland, Maine. At the end of the workday turn in your scrubs for a cozy sweater and explore the fun, quirky downtown area. Or, on a day off, hop on a boat and explore the small tranquil islands just off the coast. On the weekends take a drive and tour one of the many lighthouses just moments down the way.
Upstate New York
New York is a beautiful place to take an assignment in the Winter. Travelers can enjoy cozy weather, fantastic food, and many outdoor activities including skiing and snowmobiling. We have many Upstate New York assignments on Wanderly located here.
Salt Lake City, UT
One of the fastest growing metropolitan areas in the country and the most populous city in the state. A travel nurse placed here could enjoy the desired amenities of a big city alongside the breathtaking natural beauty of the mountains that surround it. Enjoy skiing at Snowbird or Alta, just two of the top rate ski resorts in the area.
These are our top winter locations for travel nurses. There are many more exciting placements for travel nurses all across the nation. Use the Wanderly tool on our website to find job opportunities that fit your interests, specialties, and salary requirements.