Wanderly's First Traveler Meet-Up in Seattle, WA:

Two weeks ago, we held our very first Travel Nurse Meet-Up in Seattle, Washington! We had over 30 travel nurses and travel healthcare providers join us for an open bar, popcorn, a Nurse Kelley speech, a stethoscope door prize, friendship, and community. This was something that we've thought about doing for a long time, but the timing worked out so well because of the number of travelers that are currently in Seattle. There's such a great community of travelers there right now, and we thought it'd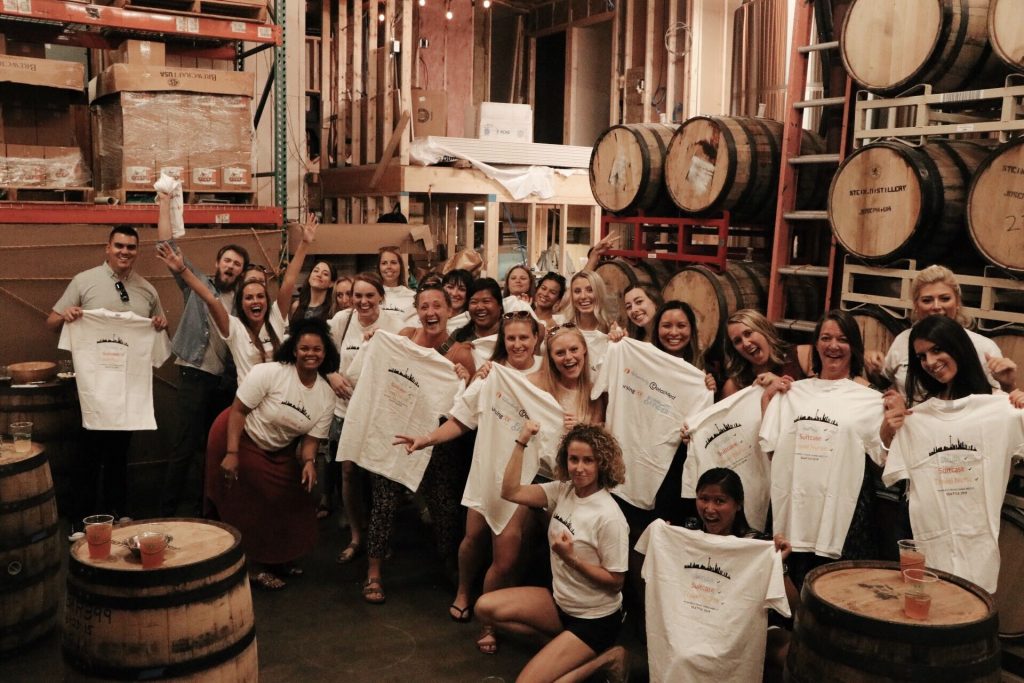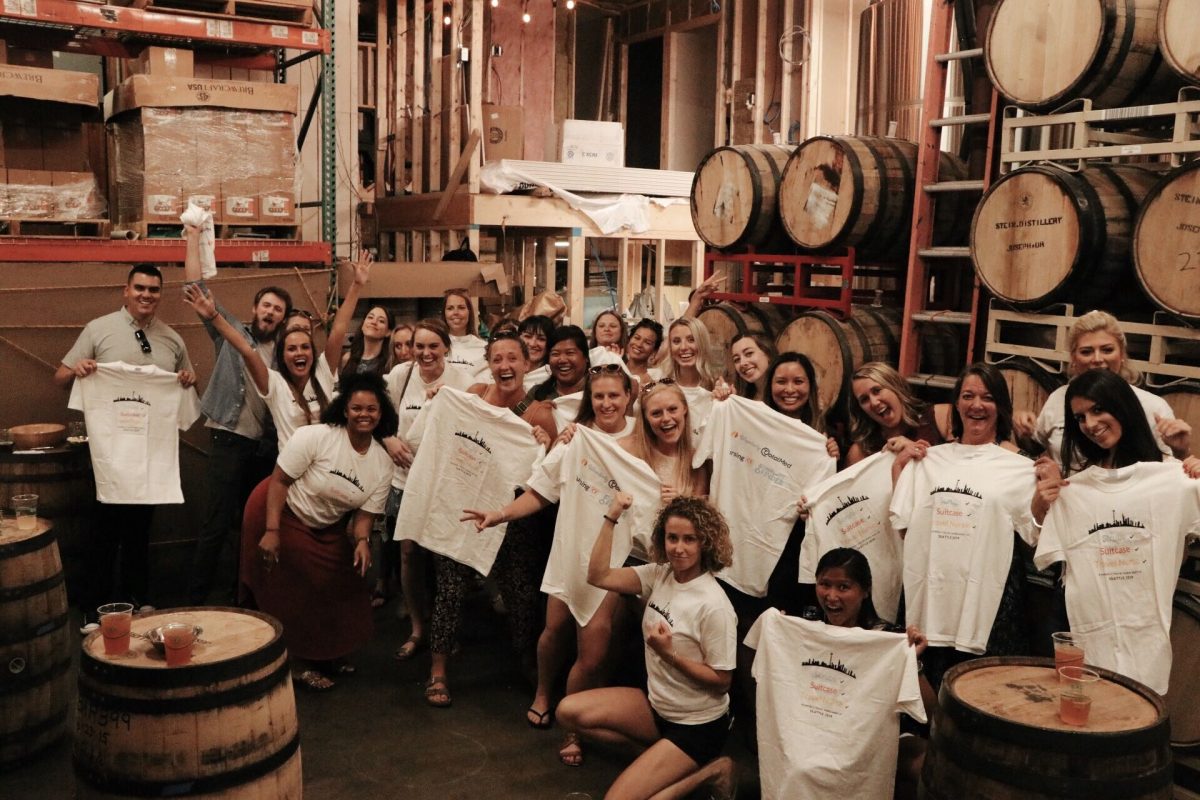 be great to connect them. After all, we're all in the same industry and it's nice to not feel alone, especially traveling to a new place so often. 

For the traveler meet-up, we partnered with Travel Nurse, Leah Gnitka, AKA, @ScrubsInASuitcase, who's been a big fan of working in Seattle. Regarding the event, she said, "Let's talk about last night!! Last night, 30 AMAZING nurses were able to meet, mingle, and have fun! One of the hardest parts about travel nursing is that most of us do it alone. However, we want to connect, meet people, and make friends. To see so many energetic nurses come out to an event like this, get excited to meet new people, and have such a passion for nursing, is truly so great. Thank you to everyone who came to the meet-up last night! 
To see so many nurses come out, engage with one another, and have a good time fills Nurse Kelley's and my hearts so much. Events like these only make our passion for a closer community that much stronger. Let's continue to encourage, inspire, and meet one another!"
Seattle Travel Nurse Meet-Up Event Highlights: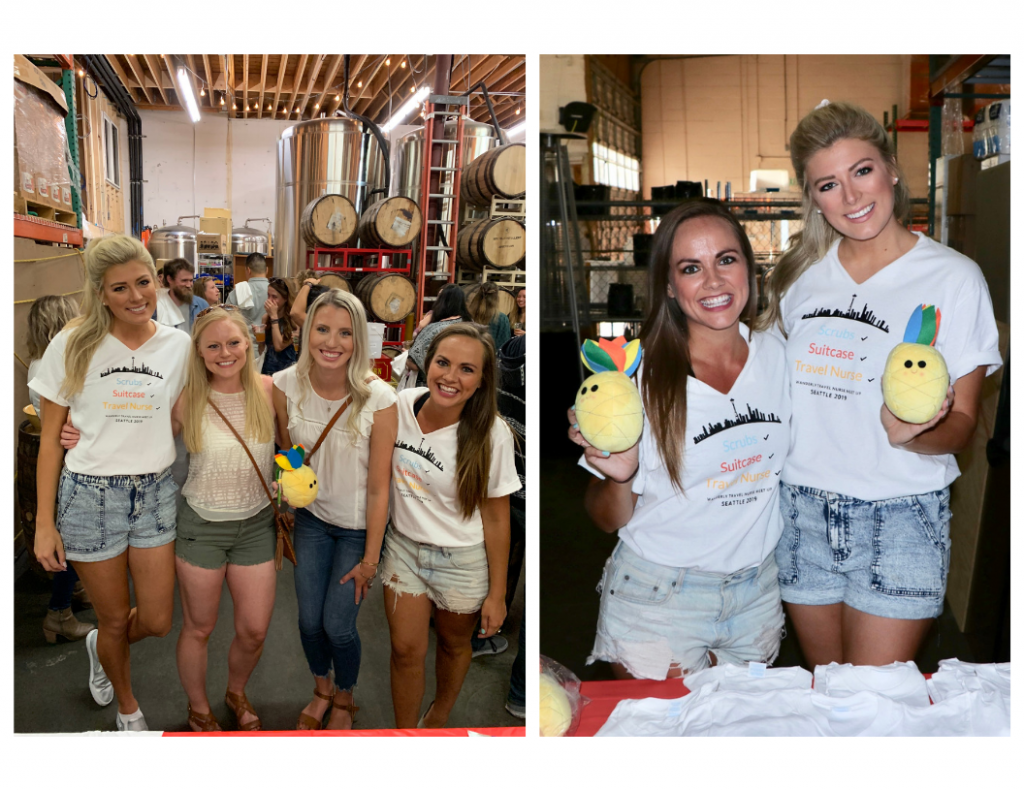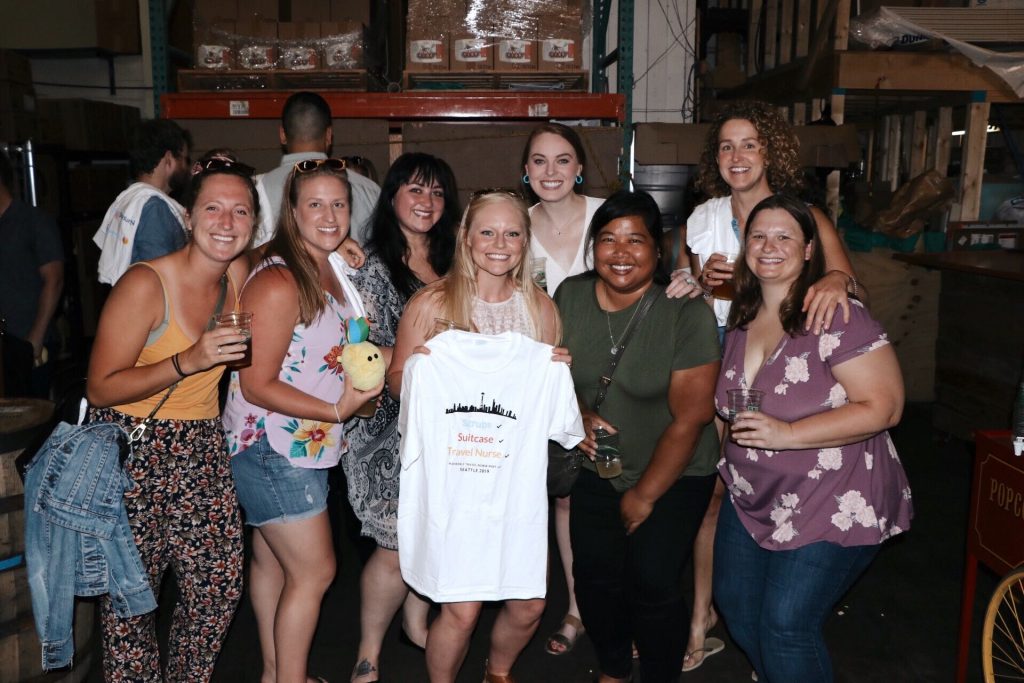 Thank You to Our Sponsors For the Seattle Travel Nurse Meet-Up:

Get to know a few of our sponsors who made this event possible. Each one is a vital part of the Healthcare Community and has something valuable to offer. We're so thankful we could bring them on board:
@wanderlynurses, Main Sponsor and Host
@totalmedstaffing, Exclusive Agency Partner
@nursingce, T-Shirt Sponsor
@furnishedfinder, Venue Sponsor
@cherokeeuniforms, Door Prize Sponsor 
Let's Make A Traveler Meet-Up Happen in Your City!
We are going to be continuing a Meet-Up Tour across America, so we wanted to show off all of the fun that we had that evening. It was the time of our life. If you want us to make a stop in your city, email Kelley@Wanderly.us. We'd love to hear from you!
To listen to our recap podcast of the event, tune into The Happy Traveler here: Seattle Traveler Meet-Up Recap
PS: If you're new to Wanderly, welcome and thanks for stopping by our community. We offer a platform that helps travel healthcare professionals find their travel assignments in an empowered way. Compare fully detailed travel assignments from the top paying agencies and use 1 universal application for all future assignments. Join for free today! Then you can get started on finding your next dream travel assignment