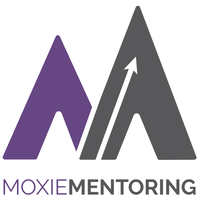 Recently, we got to chat with Moxie Mentoring, the nation's #1 provider of training and expert consulting for Healthcare Staffing Firms, for an interview with our Chief Nurse Advocate, Nurse Kelley. Get to know the culture and platform of Wanderly a bit more on how it benefits both travelers and recruiters/agencies.
How is Wanderly positively impacting the travel healthcare community? 

Kelley: We LOVE this question. We spent two long years talking with industry professionals to understand their pain points and develop an impactful technology that would serve everyone in the industry, not just one side of the industry. The entire healthcare staffing industry is filled with smart, passionate people who operate in the antiquated technology ecosystem and do a really good job, so kudos to them for their efforts. In our research, each side of the equation had very similar complaints. Nurses wanted more information and a better "shopping" experience. They wanted to be able to shop around without the unwanted phone calls, emails and texts. Agencies wanted to connect with potential travelers in a more meaningful, quick way. And last but not lease, recruiters wanted to spend more time building relationships with their travelers and less time hounding them for paperwork. I give it to our technology team; they are good listeners!
We built the comparison tool to help travelers see what agencies are offering and got dubbed "The Kayak of Travel Nursing" within the first 6 months of launch. This is our most meaningful piece from the travel healthcare professional tool. We have integrated with most of the CRM's in our industry so the agencies can spend less time on data entry and more time on building relationships with their travelers.  We built a job import tool that keeps our system up to date with all the VMS & MSP's and have almost eliminated bate & switch. Lastly, our universal application is loved by everyone because if you're finding more than one travel assignment, you can use one application for all of them. 
We work hard to bring this industry together in more ways than one as you can see.  We constantly have our agency partners and our travelers in mind to cohesively unite everyone in a more efficient, simpler, and more positive traveler experience. 
What kind of emphasis is placed on the recruiter relationship when applicants choose who to work with?

Kelley: We allow the traveler to make decisions on their own based off what they are looking for. When the traveler makes the first move after they feel comfortable with what an agency is offering, that's when something special happens. When you have less noise and better data to make an educated decision on your own, you will be happier, but that's just me! It is important that recruiters and travelers build a genuine, trustworthy connection before discussing business any further. We foster that within our platform to allow for everyone to be heard. This way, both parties can make informed decisions about moving forward in the process. 
Different travelers have different needs when it comes to pay and benefits. Does Wanderly allow for any kind of pay package customizations?

Kelley: Funny you ask! When you listen to your customers as we do, you have the opportunity to build cool stuff.  We found early on that even if you have all of the healthcare jobs in the world, you are not going to satisfy everyone. We built this really cool feature called Pay Package On Demand that allows you to request the specific assignment you want and it's sent out to our network of recruiters.  The recruiters respond if they have something and if they don't, they move on. Recruiters & Nurses love this feature. 
What kind of benefits does Wanderly have for recruiters?

Kelley: We have fully profiled nurses! That is the number one benefit of Wanderly for recruiters. No more calling the nurse or texting them daily to ask them to complete their application. When you get a Wanderly Nurse, you get everything needed to submit that nurse. One of our TotalMed Rockstar recruiters got a profile and submitted the nurse within two hours then got an offer for that nurse the next morning.
What is the ROI for recruiters on Wanderly? (How many jobs should they post in order to get 1 placement with a nurse?)

Kelley: That number is all over the place if I am being 100% honest. The real ROI is when a nurse comes from Wanderly, they have already made the decision to commit to your agency so treat em that way. They aren't a lead who was sold to you and twenty other agencies. They are a traveler, looking for a job ASAP! Our technology pinpoints when a traveler is ready to take an assignment when they apply, they are ready!
How could Wanderly help agencies/recruiters differentiate themselves in a competitive market?

Kelley: We encourage all of our agency partners to upload as many jobs as possible into our system. They're encouraged to offer competitive rates, be as responsive as possible to interested travelers, and complete their profiles with as much information as possible.  We also work our rear ends off in the marketing department to make sure every travel healthcare professional on our platform knows who all of our agency partners are and the incredible things our agencies offer.
What does "pay transparency" mean exactly from Wanderly's standpoint?

Kelley: Travelers are able to see the pay breakdown of every single pay package on our platform exactly how the agency is presenting it. They can compare side by side without having to submit a ton of paperwork to receive answers and information. They can transparently see all of the assignment information directly on our platform, from any device, at any time, for free. 
What are your most successful agencies doing on Wanderly that others are not? What is the key to success when using Wanderly?
Kelley: Our best performers respond quickly, provide great customer service, and embrace our technology & process.  Agencies who accept our universal application are winning 100% more than the folks who require travelers to fill out extra paperwork. Lastly, we have a world-class customer success team who has a ton of experience in the industry. Listen to them on best practice training as they know our platform better than anyone.
How can agency owners set expectations for Wanderly as part of their weekly KPIs/goals for their recruiters? (For example, if a recruiter is expected to fill their week making 250 phone calls, 5 new phone conversations with candidates, receive 2 new applications or resumes, submit to 10 open positions, place 2 new candidates) How much time daily or weekly should be committed to Wanderly?
Kelley: Our leadership dashboard gives the agency owner/leader the ability to see what is going on in the platform in real-time, so if a recruiter is chatting with a nurse or missed a chat, they can ping that recruiter and ensure things are moving in the right direction.  One KPI we educate our leaders on is missed chats, you don't want to miss any chats, if you do that, you will be successful.
What is the biggest misconception about Wanderly from the recruiter/agency side of things? 

Kelley: We are most definitely not a job board! 

We hope you got to know us a little better through this interview. If you're new to Wanderly, welcome and thanks for stopping by our community. We offer a platform that helps travel healthcare professionals find their travel assignments in an empowered way. Compare fully detailed travel assignments from the top paying agencies and use 1 universal application for all future assignments. Join for free today! Then you can get started on finding your next dream travel assignment.