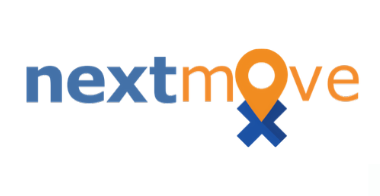 This week, we've invited one of the newest agencies on our platform, Next Move Inc., to chat with us and share a little more about who they are and why they love working with travelers so much. They are a part of providing travel assignments on Wanderly in an empowered way with the information you need. Get to know them a little better here:
Share The Next Move Inc. Story: Who, Where, Why, What, and How Next Move Inc. Came to be:
As some of us are current nurses ourselves, who live and work in the Midwest, Next Move operates under one guiding principle: give nurse travelers the best travel assignments with the highest pay and the most personalized recruitment experience possible. If that means we get a text from a nurse traveler at 4:32am. We answer that text at 4:32 am. If that means a nurse traveler wants an assignment that's only 32 hours a week, we find them that assignment. If that means a nurse is looking to make upwards of $3,000 a week – we bend over backward to make that happen. 
Because we're not a huge multi-billion-dollar travel nurse agency – we take the time to not only get to know the needs of our travel nurses as individuals, but also to develop relationships with premier healthcare institutions. Often times these institutions will come to us first with exclusive contracts because of the incredible relationships we've cultivated with them.  
Our obligation to our travelers is quite simple:
Always give our travelers the best possible offer the first time, no low ball offers with full transparency.

Be our travelers best advocate and make sure each assignment gives them exactly what they need. Specific days off? No problem. Block scheduling? No problem. Limited hours? No problem. 

Make each of our individual travelers our top priority and be available to them any time of day or night.
What Should Travelers Know About Next Move Inc.?
When it comes to our process: it's pretty simple. Our travelers give us a picture of what they're looking for, and we walk them through the entire process from start to finish. From tailoring resumes to each specific job, to helping with travel accommodations to landing a traveler a gig at their dream hospital to making sure a traveler has enough time off for that 3-week vacation in Hawaii, we actually listen to what our nurses are looking for – and deliver. 
What is The Team Culture Like at Next Move Inc.? 
Next Move is a tightly run ship with a small, but solid team:  John Heymach (Clinical Operations Partner), Drew Coleman (Managing Partner), Shelby Sutherland (Healthcare Recruiter) and John Nolan (Managing Partner). Regardless of the title, we all work together on every assignment to deliver the best results for our nurses. 
Our exciting milestones can be told through the stories of our nurses. Those that we find the most rewarding are the ones where we take several months getting to know a new traveler, helping them to understand and get comfortable with the idea of travel nursing and placing them in their first assignment. We all cheer when they get their first paycheck (usually double whatever rate they'd earned before) and send us a text that simply says: THANK YOU. We love all caps. 
Even just this past month we had a traveler that had their contract canceled and was thus in a tight position financially. We all pulled together as a team to find this traveler an even higher paying assignment, in less than one week. 
How Does the Leadership at Next Move Inc. Define Success For The Employees as Well as Success For The Travelers?
Everything we do is centered around our nurses. Success for them is success for us. We have travelers that come to us wanting to pay off their nursing school student loans in less than a year and messaging us a year later saying "Mission Accomplished." We have travelers coming to us looking for assignments close to home so they can spend time with their family and messaging us a week into their first assignment with a picture of their family and the words "No place like home." We have travelers still in nursing school – looking to find an assignment to complete their clinicals and messaging us a few months later a screenshot of their nursing degree. 
Because we're such a small team – these moments are our rewards and motivate us to continue working hard at finding our travelers the assignment that are right for them. 
What Are The Hopes For The Next Move Inc./Wanderly Partnership in 2020/2021? 
Through our partnership with Wanderly we hope to increase our reach in communicating our services to all travelers and those interested in nurse traveling. We'd like to continue to provide travelers the most transparent recruitment services, keep them up to date with incredible content, and provide a new and easy way to connect with us. We'd also like to continue our reputation for giving travelers the best jobs in travel nursing, at pay rates so high and recruitment services so personalized, nurse travelers will only want to work with Next Move Inc.
What Myths About The Travel Healthcare Industry Would Next Move Inc. Want to Correct For Someone Considering Taking an Assignment? 
There are a few myths and thus a whole slew of questions we get asked on a regular basis. Can I work near my home? Can I bring my pets? Can I travel with my spouse? Can my spouse and I (who is also a nurse) get an assignment together? Will I have consistent work? Will I find decent housing? Will I be compensated for my travel expenses? Will the staff nurses at my new hospital treat me as one of the team? Will I be able to make new friends at my new location? Will I be able to take the holidays off? Will I be able to take an extended vacation? 
The answer to all those questions is a resounding YES. 
What Gives The Team at Next Move Inc. The Feeling of Purpose in The Day-to-Day?
Some of us are former nurses ourselves, so we really "get it" when it comes to the realities of being a nurse. And there is a lot of satisfaction in being a part of an organization that really, honestly, truly cares about the happiness and well-being of our nurses. If we were just a big recruitment firm looking to simply place as many nurses as possible into as many assignments as possible – there wouldn't be that sense of satisfaction we get, nor would we even have the time that it takes to really get to know our travelers and place them in their dream assignments. At the end of the day – those relationships are what give our days purpose and help our nurses to succeed. 
What Are The Plans For The Future of Next Move Inc.? What is Planned For 2020?
Next Move has seen huge growth in 2019. Whereas many agencies have a placement ratio of 6:1 or 7:1, we've been boasting a placement ration of 2:1 meaning for every two nurses we present to a healthcare organization, one gets placed! We hope to continue that rate of growth in the coming year by working with new vendors, expanding our corporate team, increasing our nurse pool and continuing to develop relationships with hospitals nationwide. 
What Else Would You Like to Share? Handles, Pages, Groups, etc.
We've recently become super active on social media and even started our own blog. But not a boring blog about JUST travel nursing – we have recipes, tips for traveling during certain times of year, fun articles like "Top 10 Instagrammers Every Nurse Should Follow" and of course our hottest jobs of the week.
Website | Blog | Facebook | Instagram | LinkedIn
If you're new to Wanderly, welcome and thanks for stopping by our community. We offer a platform that helps travel healthcare professionals find their travel assignments in an empowered way. Compare fully detailed travel assignments from the top paying agencies and use 1 universal application for all future assignments. Join for free today! Then you can get started on finding your next dream travel assignment.